Oyster Festival Cycling Event
Posted on Wed June 21, 2023.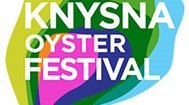 01 JULY- 02JULY 2023
Looking for great accommodation during the Knysna Oyster Festival?
Look no further, we have fantastic rooms with great views, central to activities and serve a great breakfast!
Book you stay with us at 6 On Protea if you a participant or a sideline fan of the Knysna Cycle Tour!
This incredible event takes place over two days in the stunning Knysna forest, offering four different routes to all levels of cyclists
01 JULY- 02 JULY 2023

The Knysna Cycle Tour is a must for any cycling enthusiast, whether you're an experienced or beginner rider looking for a challenge or for a fun and scenic ride!
Highlights of the event include:

4 Different routes to choose from, 42km to 85km.
The Launch of the Knysna Cycle Tour Enduro - will be something different

Beautiful scenery and wildlife along the way

A chance to connect with other cycling enthusiasts and be part of a vibrant community

A fun and festive atmosphere with food, music, and other entertainment.
SATURDAY (1 JULY 2023)

45 km MTB ride
Thrilling forest ride
All skill levels.
Moderate to super fit
89 km MTB Ride
Forest ride with a twist
Incl. Jeep, single track, and climbing.
Reasonable skills levels
Moderate to super fit
 
SUNDAY (2 JULY 2023)

Knysna ENDURO
Full (5-stages) / Lite (3-stages)
No helmet, no ride!
Recommended: knee & elbow pads, long sleeves & gloves
Stages to be announced.
42km Non-technical
Simple riding on jeep trails
Suitable for all riders